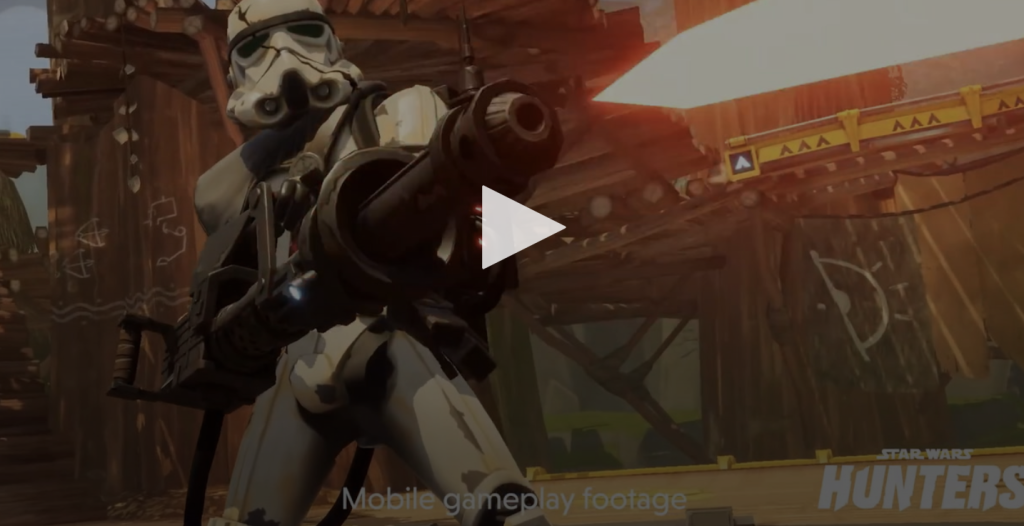 Zynga has released the first gameplay trailer for Star Wars: Hunters, a new free-to-play multiplayer game inspired by the Star Wars universe and coming to Nintendo Switch, Android and iOS.
After the animated trailer for Star Wars: Hunters released in September, today's video, which you can admire in the player above, finally offers us a first taste of gameplay, focusing above all on the characteristics of the eight playable characters that will be available at launch. For example, Grozz, the Wookie warrior, specializes in short-range combat thanks to his large size, but he can put even distant opponents in trouble by throwing boulders that bounce around the arena; the bounty hunter Imara Vex, on the other hand, specializes in the use of assault rifles and can use a handy grappling hook to move quickly around the game arena.
In general it seems that every "hero" of Star Wars: Hunters has been designed to have distinct peculiarities and characteristics, giving life to a varied roster that should be able to satisfy everyone's tastes.
Star Wars: Hunters will be available for Nintendo Switch, iOS and Android, in the course of 2022. Zynga has opened pre-registrations on the official website of the game, which you can reach at this address. Depending on the number of subscribers, rewards will be unlocked for the achievements, with the first set at 250 thousand subscribers and the last at one million, which will be available at the launch of the game.