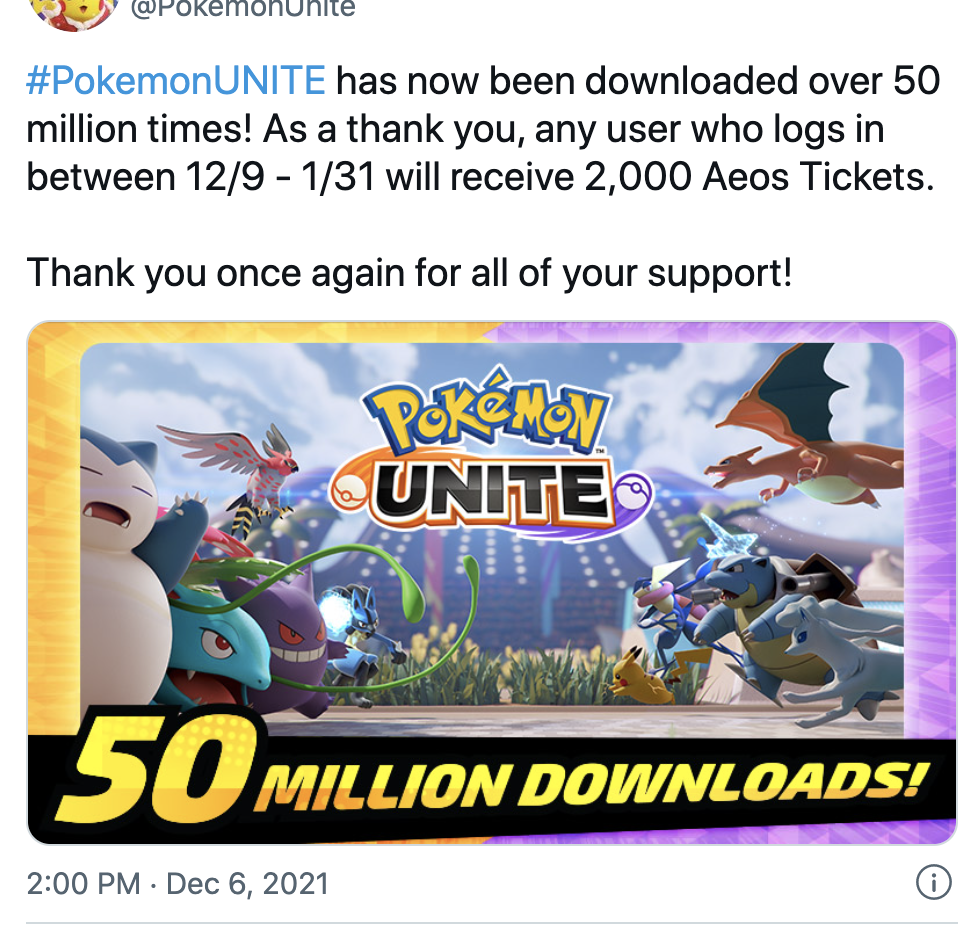 Through the official Pokémon Unite Twitter account, TiMi Studios announced that its MOBA has reached 50 million downloads worldwide. To celebrate this impressive milestone, the developers will be giving away a bonus to all players, consisting of 2,000 Heos tickets.
Arrived on Nintendo Switch last July and subsequently on iOS and Android smartphones and tablets, Pokémon Unite has therefore managed to exceed 50 million users in practically less than six months, an all in all remarkable milestone. Not surprisingly, among other things, the game was crowned as the best of 2021 of the Google Play Store Awards.
As mentioned at the beginning, to celebrate the milestone reached, all players will receive 2,000 Heos tickets. To redeem them, just log into Pokémon Unite between Thursday 9 December and 31 January 2022. The tickets in question, for the uninitiated, are used to purchase items, such as clothing and accessories for the virtual avatar and tools to be assigned to Pokémon which have various effects in battle.
This is not the only gift coming for Pokémon Unite players. From December 9th they will be able to get the Pokémon Tsareena and other Heos tickets for free to celebrate the award won by the game at the Google Play Store's Best of 2021.