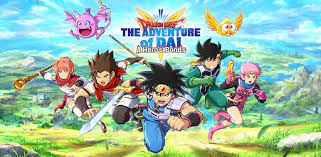 Dragon Quest Dai: A Hero's Bond has exceeded 5 million downloads between iOS and Android: an important milestone, which Square Enix has decided to celebrate by launching new content for the game.
Announced last March, Dragon Quest Dai: A Hero's Bond landed on the App Store and Google Play Store on September 28, immediately receiving excellent feedback from both fans of the series and from those who did not yet know it.
Among the extra contents we find a new story entitled "Chapter 7 – Partings and Reunions", in which we will have to face an enemy that comes from Dai's past, namely the powerful Dragon Master General Baran.
Those who download the game today will also find the gifts announced by Square Enix waiting for them for the first month of service and for Black Friday, for a total of 6,000 Blue Gems to spend in the in-game store.
Speaking of spending, a monthly subscription has been launched, the Gold Pass, which allows you to obtain a whole series of benefits and extra content for users who particularly liked the game.